A quick back to the basics post. Recently there was a question on the TechNet forums where the user could not get his predecessors and linkages to work.
I have had this same question from many other users, and the trick to solve this is simple.
For Project Pro to calculate with every change you make in the schedule, you will need to turn the Calculation Mode to On.
File >> Options >> Schedule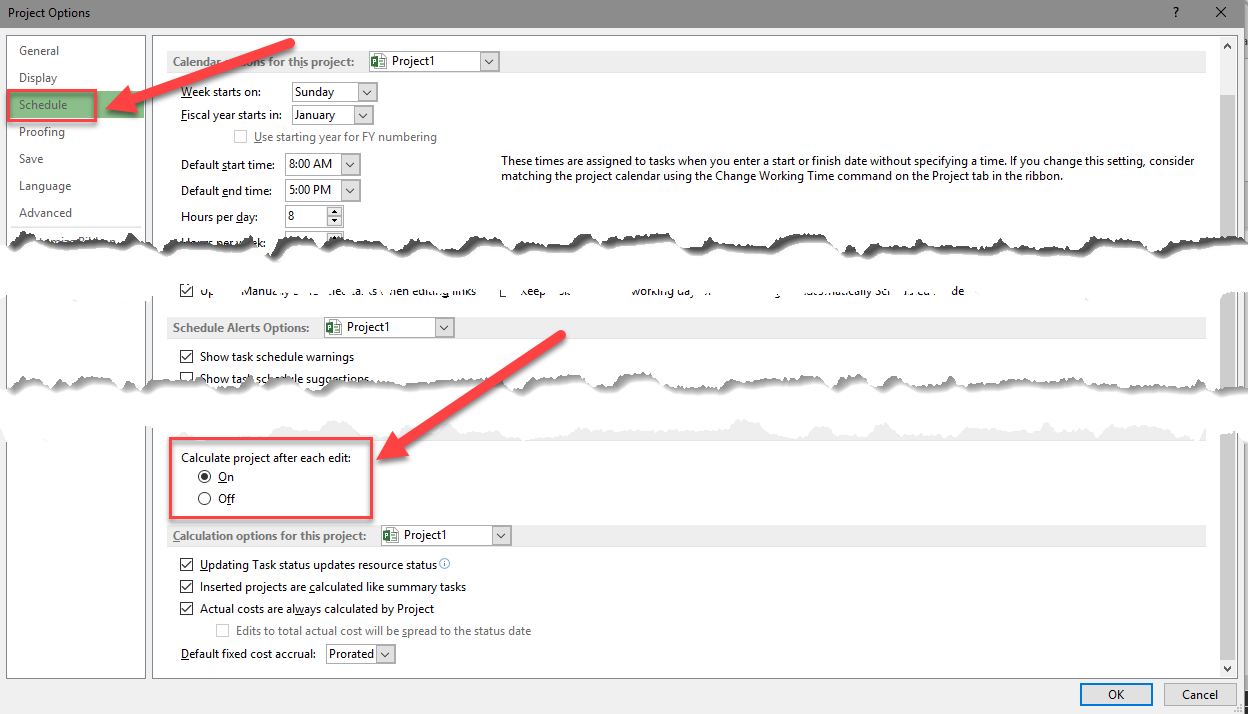 This should fix the issue with the calculations not working automatically.
Alternatively you can press the key F9, to force a calculation while you have your project open.